Hemidal Security
At Heimdal Security we protect users and companies from cyber-criminal actions, by keeping critical information and intellectual property safe. We're one of the fastest growing companies in the cyber security industry, being focused on user education through our blog and free online courses and resources.
We are the winners of the "Most Educational Security Blog" award in 2016, nominated for Anti-Ransomware Solution of the Year at the 2017 Computing Security Awards and Winners of the "Anti Malware Solution of the Year" at the 2018 Computing Security Awards.
Since 2011, we have been leading the fight against cybercrime, developing new technologies and providing intelligence to protect over 5,000 companies and 600,000 users against cybercriminal attacks and data security breaches.
Be connected and stay
safe online with us
Detects threats at the DNS, HTTP, HTTPS layers, before they reach your device, and prevents data leakage and compromise. With a unique, proactive approach to security, DarkLayer Guard™blocks all incoming and outgoing communications to malicious servers, preventing APTs and other threats.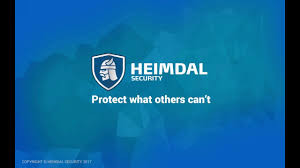 We detect those threats that
antivirus can't see
While antivirus is a reactive solution that scans code to stop threats, our VectorN Detection™ will autonomously detect and prevent infections. Through VectorN Detection™, hidden malware in your system will be immediately detected and blocked before it can compromise your data

Keep your apps
up to date
Through X-Ploit Resilience, available updates are automatically and silently updated. This way, you eliminate vulnerabilities before they're exploited AND infect your PC with malware.