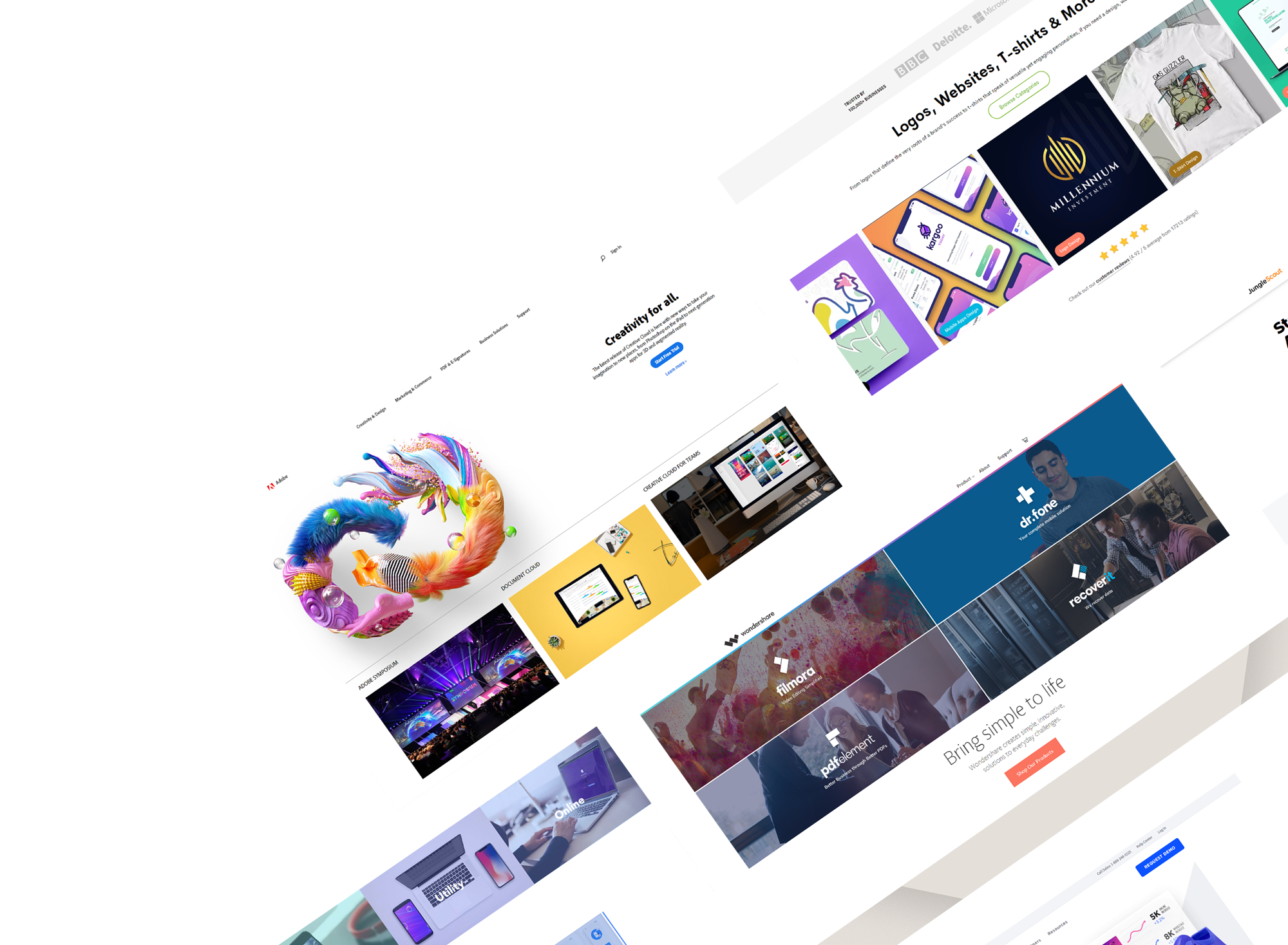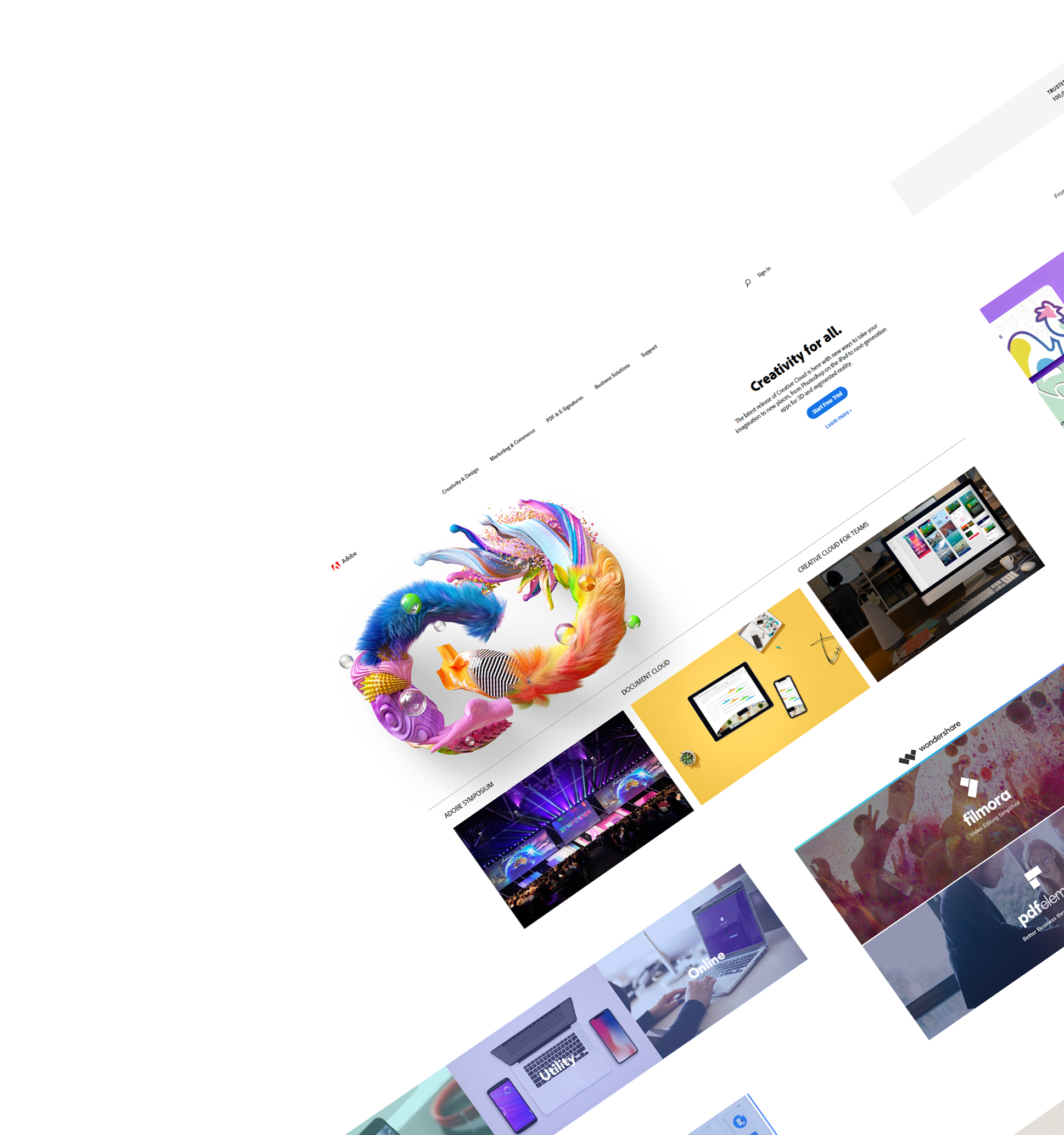 Compare Top Software Products
and Companies
Compare Top Software
Products and
Companies
Privacy and Cookies Policy
This Privacy Policy is applicable to the Website https://softwarewit.com/ ("the Website") managed and operated by VIP Affiliate Network Ltd (the "Site Owner") trading as SoftwareWit.
All references to "we/our/us" in this Privacy Policy refer to SoftwareWit. All references to "you/your" or the "user" refer to a user of the Website.
1. What is personal data?
This Privacy Policy aims to provide you with some information about the collection, processing and use of personal data when using the Website. SoftwareWit collects, processes and uses personal data exclusively according to this data privacy statement and within the scope of statutory authorization. If you need further information or have any questions about how SoftwareWit handles data privacy, please contact [email protected]. SoftwareWit applies the General Data Protection Regulation (EU) 2016/679 ("GDPR") and the Data Protection Act 2018 ("DPA"). Personal data refers to all information relating to a person which has been stored in some form. This includes e.g. your name, e-mail address, IP address, postal address or any other identification data such as cookies ("Data"). By using our services or registering your details with us, you consent to us processing these Data for the purposes specified in this Privacy Policy.
2. What information we collect, how and why?
Newsletters and marketing
The email address you submit to SoftwareWit when you sign up to our website will be used to help us to contact you, send out our newsletters, marketing materials and offers, or provide other information that we think you might be interested in. This information will also be used for statistical purposes and to improve website content, and for updating our databases.
Your subscription and consent may be revoked by you at any time by written communication or by email. The consent to receive emails follows after the confirmation of subscription page opens in your browser.
Bookings and payments
Personal data relating to account information when paying for products/services is not processed by us. SoftwareWit works as a search engine, to make a booking our website will link you to booking sites or other websites that SoftwareWit does not operate or control. You must ensure to read the privacy policies of any third-party with whom you wish to complete your booking.
Contact
By using the link "Contact us", you can send us enquiries of a general nature. To process these data, we will collect your contact details (name and email address). We will store both these data and the correspondence transferred by us and use them exclusively for the purpose for which you transferred it to us and in order to improve our service.
Connection information
When you access our website, particular information is transmitted by a standard procedure, such as the IP address, type and version of the web browser used, the operating system used, the website where you came from and the time of visiting the website. As a rule, we will analyse these data statistically in order to prevent errors and to improve our services, and to identify the source of our website users.
Only in the event of potential abuse related to bookings, we would use the connection information to facilitate the identification of the responsible person.
Cookies & Web Beacons
To enhance your experience with SoftwareWit, many of our web pages will use "cookies." Cookies are text files we place in your computer's browser to store your preferences. Cookies, by themselves, do not tell us your e-mail address or other personally identifiable information unless you choose to furnish this information to us by, for example, registering at one of our sites. However, once you choose to furnish a site with personally identifiable information, this information may be linked to the data stored in the cookie.
We use cookies to understand site usage and to improve the content and offerings on our sites. For example, we may use cookies to personalize your experience at our web pages (e.g., to recognize you by name when you return to our site), or to save your password in password-protected areas.
To change your privacy preferences regarding the use of cookies and similar technologies please review the settings available through your browser. Please note that blocking cookies may affect your online experience and may prevent you from enjoying the full features offered by this website.
3. Who do we share the Information with?
SoftwareWit is part of a group for which CPR Ventures Ltd is the parent company. We reserve the right to freely process and transfer Data within the group. The Data may be shared with our partners and other participants operating on behalf of SoftwareWit or other sub-contractors enable us to develop and administer the Website. We may also submit the Data to a third party for marketing purposes, prior your given consent, or with a view to meeting a legal obligation or if so required by law or court decisions. In the event of a sale, merger, consolidation, transfer of substantial assets, reorganization or liquidation, we may transfer, sell or assign the Information to third parties. In the course of evaluating and/or negotiating such business transactions, we may share Information with such a business and its advisers, but if we do so we will ensure steps are taken so that your rights in relation to the Information continue to be protected.
We also may share the information as otherwise set out in this Privacy Policy.
4. International transfers
We will not transfer personal information outside the European Economic Area (EEA), which comprises the countries in the European Union and Iceland, Liechtenstein and Norway or the United Kingdom.
5. Confidentiality and security of the Information
We take appropriate measures, about the nature of the Information and the inherent risks in processing it, to preserve the confidentiality and security of the Information and to prevent loss of, or alteration or damage to, the Information or access to it by non-authorised third parties. Users' Data will be processed by using electronic means that are such as to ensure, in relation to the purposes for which such Data is communicated and collected, data security and confidentiality, as well as to prevent unauthorized access to such Data, for the time strictly necessary to achieve the purposes of its collection. Data will be processed at the web server farm of SoftwareWit, and at the offices of the parties to which such data may be communicated.
6. Basis for processing personal data
We will only process your Data by way of your consent. By clicking 'accept' on the Cookies pop-up notice and/or by closing such notice or continuing to use the Website after such notice has appeared, you are accepting for the processing of your personal data on the terms of this Privacy Policy.
7. How long do we retain the Information?
We will hold the Data no longer than necessary to fulfil the purposes set forth in this Policy or as long as we are legally required or permitted to do so. You personally are responsible for ensuring that the data is updated on the website or by contacting SoftwareWit. If you wish to update or correct any Data submitted, or if you have any questions or views relating to our Services, our collection and processing of Data or your rights regarding your Data, please contact us at: [email protected].
8. Your individual rights
You have the following rights in relation to your personal Data:
to be informed about how, why and on what basis that information is processed;
to obtain confirmation that your information is being processed and to obtain access to it and certain other information, by making a subject access request;
to have data corrected if it is inaccurate or incomplete;
to have data erased if it is no longer necessary for the purpose for which it was originally collected/processed, or if there are no overriding legitimate grounds for the processing (this is sometimes known as the 'right to be forgotten');
to restrict the processing of personal information where the accuracy of the information is contested, or the processing is unlawful (but you do not want the data to be erased), or where the we no longer need the personal information but you require the data to establish, exercise or defend a legal claim; and
to restrict the processing of personal information temporarily where you do not think it is accurate or where you have objected to the processing.
If you wish to exercise any of the above rights, please contact us:
[email protected]
. Any exercise of the 'right to be forgotten' or to restrict the processing of certain personal Data will not affect the lawfulness of any processing that had taken place before the exercise of such rights. If there are variances between the Privacy Policies arising from translation into other languages, then the English version shall prevail.
Information Regarding Cookies
This website's cookies are used as detailed below and for the purposes herein described:
WHAT ARE COOKIES?
Cookies are small files which are stored on your computer, they hold a modest amount of data specific to you and allows a server to deliver a page tailored to you on your computer, hard drive, smartphone or tablet (hereinafter referred to as, "Device"). Later on, if you return to our Website, it can read and recognise the cookies. Primarily, they are used to operate or improve the way our Website works as well as to provide business and marketing information to the Website owner.
TYPES OF COOKIES COLLECTED (ACCORDING TO THEIR PURPOSE)
A. Technical Cookies:
a. Cookies strictly necessary for the operation of the website: essential to enable website browsing and the functioning of various features. Without these you cannot use search services, shopping comparisons, and other services available on the website.
b. Customization cookies: These are used to facilitate navigation of the website, to record the options you have chosen on the website and provide more personalized features. In some cases we allow advertisers or third parties to place cookies on our website to provide personalized content and services. In any case, the use of our website constitutes acceptance of the use of this type of cookie. If cookies are blocked, we cannot guarantee the optimal functioning of the website.
c. Cookies for statistical purposes and to measure traffic: These collect information on the use of the website, the pages you visit and any errors that may occur during navigation. We also use cookies to recognize the source of your visit to our website. These cookies do not collect information that can be used to identify you. All information is collected anonymously and used to help improve the operation of the website. Therefore, our cookies do not contain personal data. In some cases, some of these cookies are managed on our behalf by third parties, but they are not allowed to use them for purposes other than those mentioned above. The use of our website constitutes acceptance of the use of this type of cookie. If they are blocked, we cannot guarantee the proper operation of the website.
B. Cookies for advertising and re-marketing purposes:
Used to collect user information in order to display advertisements on the website or third party sites. To that end, we can also use the services of a third party in order to collect data and/or publish ads when you visit our Website. These companies often use anonymous and aggregated information (not including, for example, your name, address, email address or telephone number) regarding visits to this Website and others in order to publish ads about goods and services of interest to you.
C. Social Cookies:
These cookies allow our website to be shared and allow for "Like" clicks on social networking sites like Facebook, Twitter, Google + etc. The lifespan of the cookies we use may vary. In particular, there are session cookies that are only valid for a single search or browsing session and disappear when the browser is closed; and persistent cookies, which have a variable lifespan. The maximum lifespan of cookies in this second category is 5 years.
MANAGEMENT OF COOKIES
Users should be aware that if cookies are not enabled on your device, your website experience may be limited and the use of our services and navigation could be impeded. There are several ways to manage cookies. By modifying browser settings, you can choose to disable cookies or receive a warning before accepting one. Also, users can delete all cookies stored in the cookie folder of their browser. Each browser has different procedures for managing configuration. You can find out further information at:
Google
Firefox
Windows
Safari
HOW ARE THIRD PARTY COOKIES ENABLED/DISABLED?
Third-party cookies are not installed by us; they are installed by our business partners or other parties when you visit this website. Therefore, we suggest users consult the third-party's website for information on how they install cookies and how they are managed.
WHAT "COOKIES" ARE USED ON THIS WEBSITE?
Definitions:
"First Party" Cookie – A cookie placed by this Website
"Third Party" Cookie – A cookie placed by another domain (e.g. not this Website)
"Permanent" Cookie –   The cookie information is permanently stored on your device
We don't seek to collect your personal information and where we do, we strive to anonymise your personal information as soon as practicable.
YOUR CONSENT
It is understood that by continuing to navigate on this Website you are consenting to the use of cookies, as specifically indicated in the notice on the front page ("Homepage") reporting the existence of our Cookie Policy.
If you would like more information about how we use and process Cookies, please refer to our Privacy Policy.
In accordance with the pop-up notice of cookie usage appearing on our Website's Homepage, our Privacy Policy and this Cookie Policy you agree that, when browsing our Website, you consent to the use of cookies described herein, except to the extent that you have modified your browser settings to disable their use. This includes but is not limited to browsing our Website to complete any of the following actions: closing the cookie notice on the Homepage, scrolling through the Website, clicking on any element of the Website, etc.
To that end, we can also use the services of a third party in order to collect data and/or publish ads when you visit our Website. These companies often use anonymous and aggregated information (not including, for example, your name, address, email address or telephone number) regarding visits to this Website and others in order to publish ads about goods and services of interest to you.
LIST OF COOKIES USED ON THIS WEBSITE
| | | |
| --- | --- | --- |
| COOKIE TYPE | Cookie Purpose | Collection period |
| Session cookie | Use to store user login specific data | 1 hour |
| Google analytics | Google Analytics uses cookies to measure user-interactions on websites. | 2 years |
The information contained in the above list of cookies has been provided by the other companies which generate them. These companies have their own privacy policies in which they set forth both their own declarations as well as applicable disabling systems.
SoftwareWit is not responsible for the contents and accuracy of third party cookie policies contained in this Cookie Policy.